Chiropractors, There are Signs Everywhere!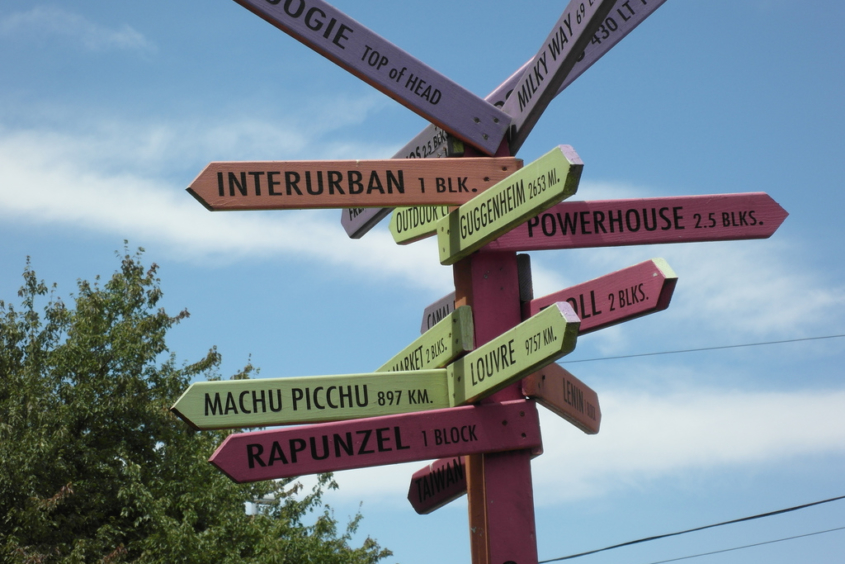 One day I walked out into the reception room and saw my patient Nicole with one of her foster children, an old man in a 12 year old body. His body was hung loosely like a robe over the back of a chair. I went over to him and as I did he lifted his head but could not look me in the eye or stand completely upright. He reached out, grabbed my tie and said, "Hi my name is Aaron."
I was blown away. At that moment I felt as if my only purpose in life was to help this boy. I asked Nicole for permission to examine him and because she trusted me; she agreed. His story was disturbing. You can't imagine what I found during my case history and chiropractic exam. You see, Aaron had spent the past two years locked in a dark, damp closet. It was the way his birth parents chose to teach him a lesson. He could not carry on a conversation and had severe learning challenges.
His back was rigid and riddled with misalignments. He had adapted to this physical and emotional drama by assuming a standing fetal position. As chiropractors we are probably the only health care providers who truly understand that this was innate's way of protecting him from the physical and emotional pain of abandonment. Nicole told me that her previous chiropractor had said it would be a waste of money to treat Aaron because he had no real symptoms.
Holding my rage inside I said, "I understand," but I lied. I asked her if she would like to hear my opinion.  I told her what you would have told her, "Aaron may not have the typical symptoms, but he has signs and plenty of indicators of what we call a subluxation. And there is a chance I might be able to ease his suffering, would you like me to try?"
To Aaron and his foster family the spinal adjustments were more than treatments. I don't fully understand how, yet his foster parents and I witnessed firsthand his release from an emotional prison. As a matter of fact the adjustments kicked the door wide open. Six months later he was mainstreamed into school. No, he wasn't the top of his class and yes he still has challenges, but he no longer suffers.
No one profession has all the answers yet what we do as chiropractors matters to our patients. There are hundreds of thousands of people that suffer needlessly and will continue a life of drudgery and hopelessness unless you stand up and shout.
You are Chiropractic. You have it in you to be great!
Your SIDECAR Team
https://sidecaredge.com/wp-content/uploads/2018/09/5954758638_0b70fa533b_b.jpg
768
1024
SIDECAR
http://sidecaredge.com/wp-content/uploads/2020/08/sidecar-logo-nav-01.png
SIDECAR
2018-09-10 12:22:53
2020-12-21 11:18:46
Chiropractors, There are Signs Everywhere!