SIDECAR's Profit Management Services: It's more than accounting.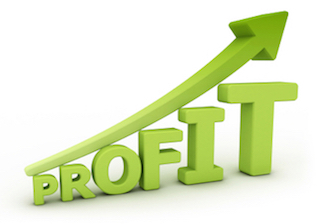 No business owner should be in the dark about their current finances. 
If you're waiting until the end of the year to figure out the bottom line, that's too late.  
That's why at SIDECAR's Profit Management Service we produce a detailed P&L statement each month. Now, this isn't just an overview of the big buckets of your business. Our systems allow us to provide you with the up-to-date information that helps you make day-to-day decisions.  
We work with you to establish targets for expenses and then compare your reality against those targets AND your peer group. 
Because we work with so many chiropractors, we can show you how your business operates in relation to other practices.  
Our targets are based on your goals for the business, whether you are in growth mode, an established practice or mature business. 
Our monthly reports give you a full understanding of the inner workings of your business and assist in decision making. Financial statements are generated through QuickBooks online and match all ledgers including your company, bank, loan and credit card statements.    
One of the comments that we hear from chiropractors is, "I already have an accountant." That's great, you can keep your accountant if you want.  
What we provide is guidance and expertise on what your finances say about your business that most accountants cannot. It's not because they aren't skilled. But we have decades of experience dealing specifically with chiropractic businesses. 
Like all of SIDECAR services, we walk alongside you on this journey so you can live better.  
https://sidecaredge.com/wp-content/uploads/2022/03/blog-profit-2.jpg
224
317
SIDECAR
http://sidecaredge.com/wp-content/uploads/2020/08/sidecar-logo-nav-01.png
SIDECAR
2022-03-14 15:14:17
2022-03-14 15:15:14
SIDECAR's Profit Management Services: It's more than accounting.