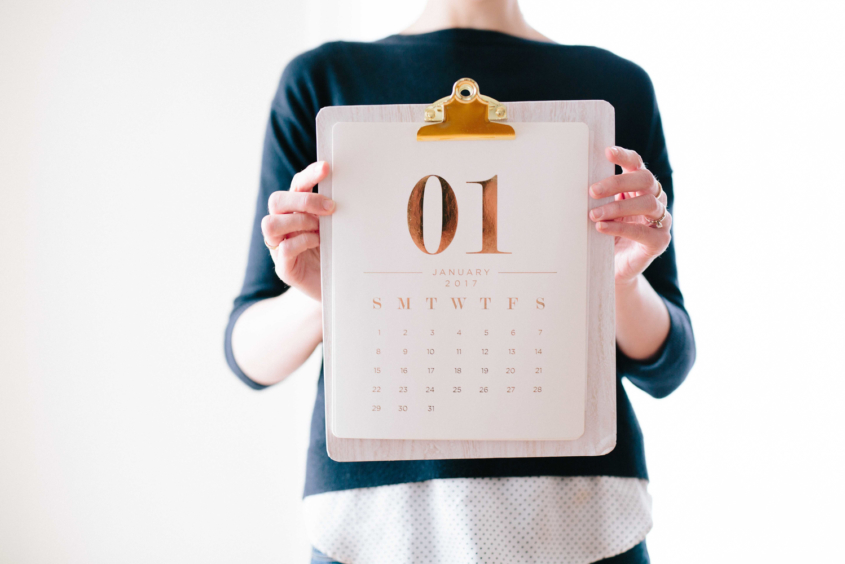 We've all heard the phrase, "every second counts." This statement is true. We all know how valuable our time is. On the contrary, we also know that one bad day doesn't make a bad week, one bad week doesn't make a bad month, one bad month doesn't make a bad year, and one bad year doesn't make a bad career. The same holds true for a good day, week, month, or year!
I love looking at numbers. Remember, that which can't be measured can't be managed! So how can we quantify a month? A month is approximately 8.4% of one year. 8.4% is a funny number, depending on how you look at it can make it appear like a large or small portion of time. I'm not sure whether it's a small or large number, but one thing I do know is that 8.4% is significant. When that 8.4% is gone, it's gone!
So, how did the last 8.4% of your year go?
If it went well, great! That's 8.4% of your year marked up as a success! Did it not go so well? That's alright! You're out that 8.4%, but there's still plenty of opportunity to make up ground!
Statisticians have determined that 87% of people give up on a goal they set after only one month. After only 8.4% of the year; almost nine out of ten people give up on their goals.
Perspective is powerful. Understand how much value each month brings to you and your business. Commit to your goals and be a part of the 13% that follows through on them!

Dr. Nathan Unruh, CXO SIDECAR
https://sidecaredge.com/wp-content/uploads/2017/03/brooke-lark-194254-1.jpg
1000
1500
SIDECAR
http://sidecaredge.com/wp-content/uploads/2020/08/sidecar-logo-nav-01.png
SIDECAR
2017-06-29 03:35:03
2020-12-21 11:18:49
8.4%