The hard question we all face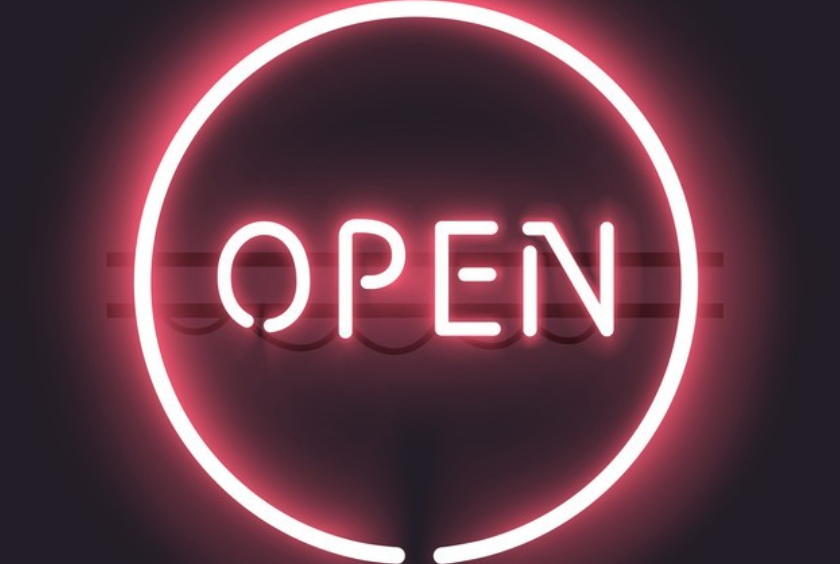 Open or closed.  
That's the decision for chiropractors and most small business owners across the country as we prepare for – and worry about – the coronavirus. 
The virus, the disruption, the political wrangling and social media blathering – seem complicated, and they be. 
But this decision is black and white – open or closed. 
That's the issue I hear the most right now from chiropractors. We are all struggling with the same question. The truth is, there is no wrong answer. Each of us deals with unique circumstances.  
We live in different states, even different countries where governments take varying levels of actions depending on the conditions on the ground. Some places have mandatory closing of all businesses, including affiliated health care clinics such as ours.  
In those cases, the choice is made for you. 
The rest of us struggle with the decision, balancing service to patients with obligations to public health and our staff and our families.   
Do we turn away an elderly patient who wants and needs an adjustment? 
Do we limit contact between patients, spacing tables and waiting areas? 
Do we require phone screening before a visit to identify potentially risky patients? 
None of these are unrealistic ideas.  
My message is to take prudent steps. Get the best information you can from reputable and trusted sources. Pay attention to updates from the National Institutes of Health, the Food and Drug Administration and the Centers for Disease Control. 
Listen to your local and state officials for guidance. 
Don't go it alone.  
Talk to your staff, your family, your colleagues. What is best for them? 
Don't be afraid to address the fear and anxiety we are all feeling, because it's there. It manifests in all kinds of ways, through anger and outbursts, an underlying sense of discomfort or dread, or even gallows humor.  
Dr. Shahana Alibhai was a guest on a webinar we broadcast recently. (You can watch it here.) Dr. Shahana is an M.D. in British Columbia and expert on dealing with anxiety. She's also married to a chiropractor.  
She told a wonderful story of a discussion they had about what to do.  
Dr. Shahana told her husband to ask himself "why" seven times.  
What are you feeling? 
Stress about whether to close. 
Why? 
Because I don't want to let down my patients. 
Why? 
Because it's bad for them, and bad for me and bad for business. 
Why is that important right now? 
Because then I can't provide for my family. 
And there's the heart of the decision for Dr. Shahana's husband. He feels the weight of responsibility to take care of his wife and young children. That's a perfectly normal experience and one many of us share. 
As Dr. Shahana points out, the decision of whether to close is not a measure of our worth as parents, spouses and community leaders. Quite the contrary.  
That may be the best decision for our children, spouse and community.   
There's no blanket stance that will fit all of us. I've heard calls on either end of the spectrum, from nobody can tell me to close my clinic, to everybody should shut down for the good of society. That's unfortunate because it ignores that what's right for you may not be right for me.  
And more broadly, is undercuts the reality that we are all in this together as a profession. Our individual threads form a common cloth of chiropractic — not based on technique or history — but as small business owners.  
That's what we do as SIDECAR. We're here to collaborate with you, to bring chiropractors together to share ideas and find solutions for our businesses.  
One of the principles we follow is relevant to the times. It's called $even and it's a personal and business financial management system created by one of our founders, Dr. Douglas Sea. This is the perfect time to bring discipline to your budgets and $even gives you practical tools to start today.  
We do this because we believe in our profession. We believe there is a place for chiropractors to contribute to the overall good of our communities, even in this time of crisis.  
SIDECAR truly is a resource to put you on a path to affluence. We want to help.  
Open or closed is a simple question but a difficult decision.  
My advice is, make it for the right reasons. Get to the heart of what's best for you, your family and your business.  
Understand the why behind your decision – even if you have to ask it seven times.  
https://sidecaredge.com/wp-content/uploads/2020/03/Screen-Shot-2020-03-23-at-3.55.01-PM.png
754
840
SIDECAR
http://sidecaredge.com/wp-content/uploads/2020/08/sidecar-logo-nav-01.png
SIDECAR
2020-03-23 20:57:04
2020-12-21 11:18:44
The hard question we all face