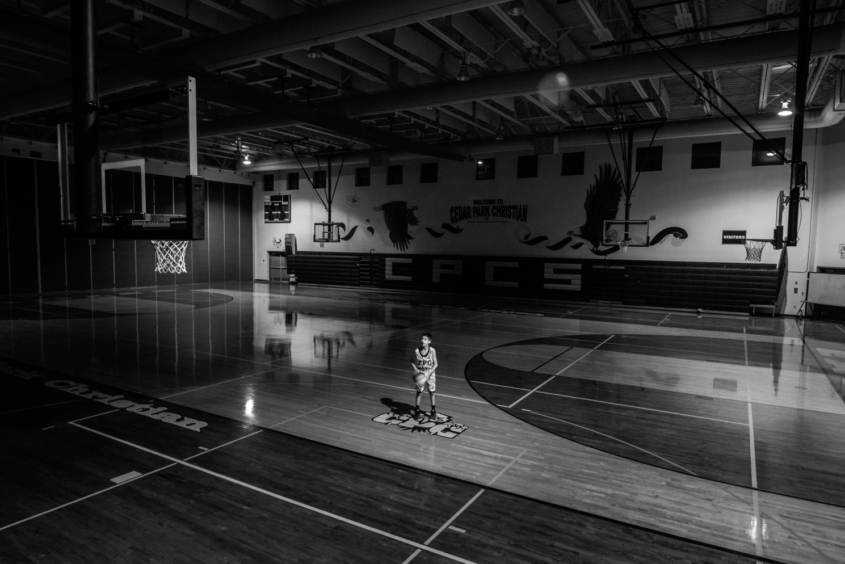 You can recapture the joy in your business and life by learning the difference between "working" and "hustling". 
I love basketball. I started playing when I was a child and continued through college. The game has always been a passion of mine. Even though my playing days are over I still hold a tremendous appreciation for the nuances of the game. Extraordinary games of basketball always showcase great coaching, teamwork, and talent. To this day, it's hard for me to turn away from a collegiate matchup between two historic powerhouses.
One of the things you'll notice about the big-time games is the amount of hustle that each team displays. Whether it's sprinting down the court or diving on the floor for loose balls, the amount of hustle displayed is unbelievable. Watching an entire team execute on their goals with high levels of hustle is a beautiful thing.
The Meaning of Hustle
"Hustle" has been a buzzword in the entrepreneurial business world for a while now. What exactly does it mean? What is "hustle"? How does it differ from "work"? The basketball players are all "working" to achieve a common goal, but are they all "hustling", too?
In basketball, the word "hustle" is most commonly used to describe a play of extraordinary effort. If a player goes the extra mile they are commended for great "hustle". However, ask any great player about "hustle" and they rarely even acknowledge it. Usually, the response will be along the lines of "I'm just doing my job". You see, the player doesn't view the extra effort as extraordinary at all. To the outside world, it appears as an obvious case of exceptional effort; something that can be pointed to and labeled as "hustle". To the player, it's merely a by-product of the love of the game.
The Difference Between Work and Hustle
At some point in our lives, all of us have had to "work". It may have been doing chores as a child, or studying for a class you weren't particularly interested in during your schooling. You might have not developed and possessed your vision, yet. If you did, the acts of work you were performing may not have been aligned with your vision. Ultimately, your vision dictates the difference between working and hustling. You know when you're "working". Whatever it is you are doing isn't aligned with your vision and odds are it's taxing you! When you're "working" you are busy with tasks, but never actually getting anything done. When you're "hustling" you are executing and able to accomplish things that matter and contribute to your success. You are energized and every time you execute on something it gives you a boost to continue to pursue your vision.
So, are you "working" or are you "hustling"? If all your effort and time is devoted to an ultimate goal and aligned with your vision, then you're "hustling". If people are starting to take notice of your extraordinary effort and results, you're "hustling". If you're not focused and are simply completing task after task, you're "working".
"Things may come to those who wait, but only the things left by those who hustle." 
– Abraham Lincoln 
Understand the nuances of this concept. The basketball player doesn't have to think about giving extra effort before he or she jumps into the stands for the ball. In their mind, anyone in that same position would do the exact same thing. You can't continue to waste your time "working" and just start calling it "hustling". Everything you do day in and day out has to be aligned with your vision. You're wasting your life if you don't.
Stop working. Start hustling.

Dr. Nathan Unruh, CXO SIDECAR
https://sidecaredge.com/wp-content/uploads/2017/03/jesse-orrico-191689-1.jpg
994
1500
SIDECAR
http://sidecaredge.com/wp-content/uploads/2020/08/sidecar-logo-nav-01.png
SIDECAR
2019-04-02 21:06:32
2020-12-21 11:18:45
Work vs. Hustle