Stuck in Your Business? Elevate Your Perspective!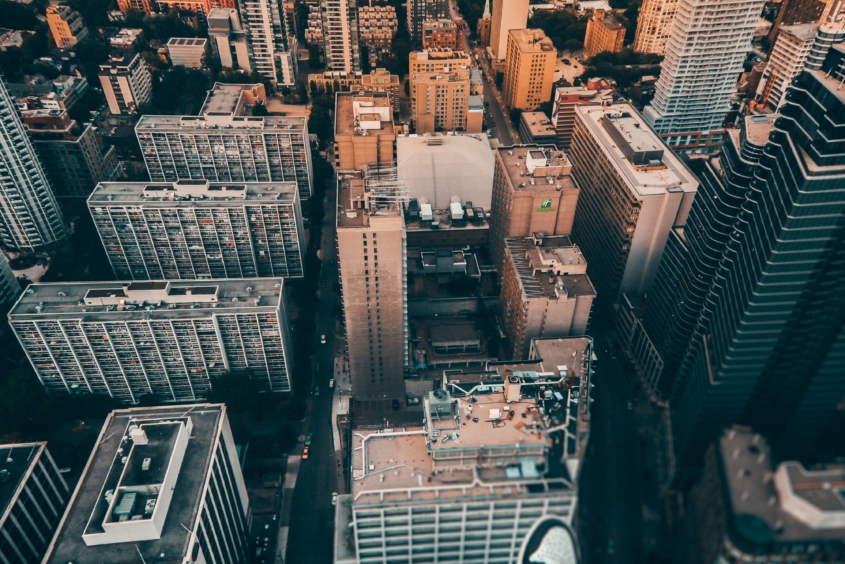 Do you find yourself getting "stuck" in your business? Find out how elevating your perspective can give you the clarity you need to make the right decision. 
When we get stuck in our business or get stuck in a specific problem it can be extremely difficult to get out. Our thoughts become consumed on solving the issue we are confronted with. This can lead to tunnel vision that causes us to not only miss out on other aspects of our lives but oftentimes the solution to the problem itself!
Look out, Below!
I can relate this issue to looking out the window of a plane while flying. If you've flown in an airplane before I know you've done this online-apteekki.com! Peering out over the land, admiring the scenery and being naturally amused at the suddenly tiny appearances of houses and even entire cities! From spending most of our time on the ground we learn to view buildings and cities as big; but, from 30,000 feet we can appreciate how small they truly are in comparison with the rest of the world.
When we elevate our perspective, we become able to see things for what they really are and view them at the proper scale. The next time you run into a problem that seems to perplex you with no solution in sight, elevate your perspective. Remove yourself from the trenches and seek higher ground. From there you will better be able to see the solution that is more than likely closer than you thought.
Come Back Down!
Now, planes don't stay up in the air forever. You can't either. The plane operates to allow people to be up in the air for only as long as it takes to arrive to their destination. You too must come back down to the trenches and take action to solve the problem, with your newly enlightened solution.
The next time you get stuck, try elevating your perspective!

Dr. Nathan Unruh, CXO SIDECAR
https://sidecaredge.com/wp-content/uploads/2017/06/Webp.net-resizeimage-5.jpg
2500
2000
SIDECAR
http://sidecaredge.com/wp-content/uploads/2020/08/sidecar-logo-nav-01.png
SIDECAR
2017-06-19 14:12:20
2020-12-21 11:18:49
Stuck in Your Business? Elevate Your Perspective!