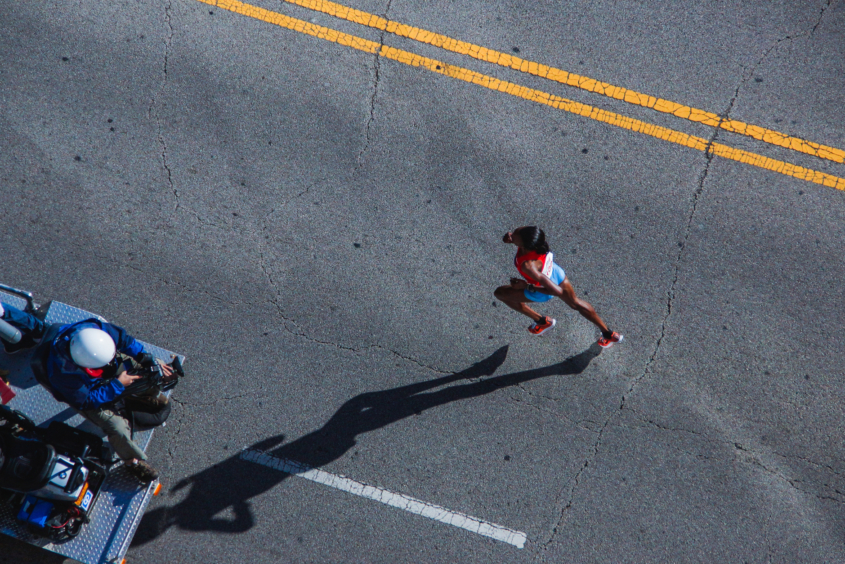 Dominate vs. Compete… What's the difference? Similar words; but, understanding the details will help you take steps towards accomplishing your goals espanolfarmacia.net. 
Dominate
To dominate you must have a commanding influence and exercise control. In order to dominate, you or your service must be the most important or conspicuous. To dominate means to be in a commanding position. Domination requires mastery, and it requires that you and your business offer more. To dominate means that you are in a league all by yourself. Your only competition is you!
Compete
To compete you must strive to gain or win something by defeating or establishing superiority over others who are trying to do the same. To compete means that you participate, try to keep up with, keep pace with, be in the same league, come near to or come close, and/or compare yourself with the other competitors.
The difference
To compete means spending time looking over your shoulder at your competition. To compete means doing the same things that everyone else is doing and just trying to get a little ahead of the next guy. To dominate means to press forward looking straight ahead giving it all you've got. To dominate means to race against yourself and consistently push past your "limits".
When you begin to dominate people will ask how you operate at the level you do. Trust us, it's a fun question to answer!
Dominate, and abundance is yours!  

Dr. Nathan Unruh, CXO SIDECAR
https://sidecaredge.com/wp-content/uploads/2016/03/david-schap-100823-1.jpg
1254
2000
SIDECAR
http://sidecaredge.com/wp-content/uploads/2020/08/sidecar-logo-nav-01.png
SIDECAR
2018-04-01 12:00:19
2020-12-21 11:18:47
Dominate vs. Compete