Your billing boat may be leaking money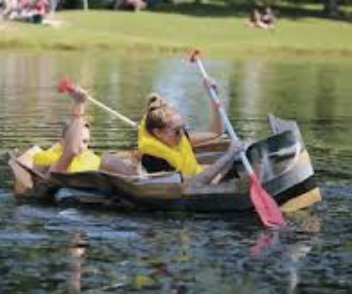 There's an old saying, "You don't know what you don't know." 
It's more than a clever turn of a phrase. There are real world applications when it comes to the billing system in your chiropractic business.  
That's one of the things we'll be talking about during the next SIDECAR Fuel Tank at noon central time on Thursday, March 19. 
The session is called the "Slay the Dragons of Billing to Rescue Your Bottom Line." Register now to save your spot in this informative – and potentially money saving – webinar.  
Going back to what we don't know. That's the rub isn't it?  
The world of reimbursements grows more complex each year. Do you feel like you are keeping up? Or have you turned your financial future over to one staff member, charged with tracking all the rules and regulations? 
As well-meaning as that financial staffer may be, they may not be able to decipher insurance regulations and obligations either.  
Or, and isn't this possible, your trusted employee also doesn't know what they don't know. 
In preparation for our discussion on March 19, we've prepared a one-pager: "Six questions to find Out if your billing system is leaking money." Download it here. 
We hope that it helps you at least get an idea of what you don't know and put you on a firmer footing when it comes to billing and, ultimately, your business.  
Then we'll dive deeper in the Fuel Tank on March 19.  
Remember, even if you have a conflict and can't make the live version, sign up anyway. That way you'll get links to watch the replay when you've got more time. 
https://sidecaredge.com/wp-content/uploads/2020/03/Screen-Shot-2020-03-10-at-12.06.12-PM.png
294
352
SIDECAR
http://sidecaredge.com/wp-content/uploads/2020/08/sidecar-logo-nav-01.png
SIDECAR
2020-03-10 21:45:41
2021-01-13 13:33:06
Your billing boat may be leaking money